Optimize Your Time in Alaska
The following trips are great options if you have a very limited amount of in Alaska and can't afford to spend a day travelling across the state to the starting point of the trip. These trips all depart directly from Anchorage to the backcountry. So you eat breakfast in Anchorage and dinner in the wilderness on these trips!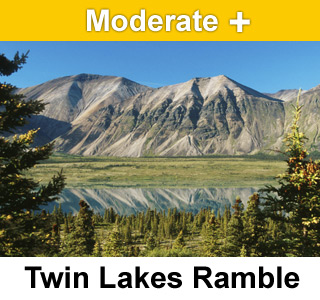 A unique Alaska backpacking trip in our line up. Features a wide-open itinerary centered around exploration, ridge hiking and moderate summit hikes. We craft this trip around the group's interests - sometimes there is more backpacking and sometimes more stops along the way to just explore the Alaska high country.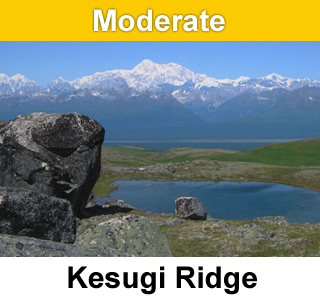 Shorter, closer to Anchorage - ridge walk with awesome Denali views! Great for those not looking for a hard core Alaska trip. We do backpack most days on this trip but once we hump it up the ridge the terrain eases back a bit. Good for fit beginners.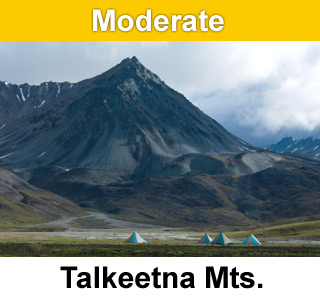 Great Alaska backpacking trip with moderate terrain and easy logistics. Trip departs out of Anchorage and has you in the backcounty by lunch same day! Reasonable cost and total solitude on this backpacking trip in a seldom visited part of Alaska!